March 12 – April 3, 2016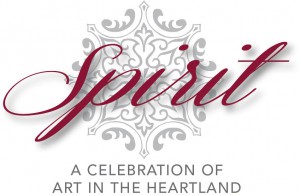 A biennial fund-raising benefit for the Museum of Nebraska Art, the three-week exhibition culminates in a weekend of gala events. The 54 invited artists, all with ties to Nebraska, are showcased with a variety of media, styles, and themes.
You are cordially invited to join us for an art auction and gala event!
GENERAL CHAIRS
Michael & Diane Schnieders, Kearney
Michaelene and Thomas Tye II, Kearney
Co-CHAIRS
Dr. Peter & Christie Dionisopoulos, Lincoln
Dr. Gail Walling Yanney & Michael B. Yanney, Omaha
PATRON WEEKEND • April 1, 2, 3, 2016 – $300 per person
PATRON PARTY  • Friday, April 1
7:00 p.m. • Buffet Reception • Auction Preview and Sale with the Artists • cocktail attire, MONA
PATRON EVENTS • Saturday, April 2 (included in Patron Weekend)
5:15 a.m. • Crane Viewing at Rowe Sanctuary (limited availability)
10:00 a.m. • Private Home Tour with Unique Décor & Art Collection
1:00 p.m. • Tour, Light Lunch, and Talk at the Frank House
5:30 p.m. • Gala Dinner & Art Auction • cocktail attire, MONA

While you're in town discover some of Kearney's other special attractions on your own including museums, theaters, breweries, golf, shooting range, and shopping! For more ideas, visitkearney.org for a complete list.
GALA DINNER & ART AUCTION ONLY • Saturday, April 2 – $150 per person
5:30 p.m. • cocktail attire, MONA
GOOD MORNING MONA • Sunday, April 3 – FREE to all Spirit Guests and public
9:00 a.m.-1:00 p.m. • Pastries, Coffee • Your last chance to buy artwork! • casual attire, MONA
Those who are traveling and plan to stay overnight in Kearney are encouraged to call either of the following hotels and mention MONA for a special rate:
Country Inn and Suites – (308) 236-7500 • Holiday Inn – (308) 237-5971
View the Art and Artist list for Spirit 2016
Thank You to the following for their generous support of Spirit . . .
PATRON
First National Bank, Kearney
John & Carmen Gottschalk, Omaha
BENEFACTOR
America First Foundation, Omaha
Fred & Deanna Bosselman, Doniphan
Cash-Wa Distributing, Kearney
Dr. Peter & Christie Dionisopoulos, Lincoln
Dixon Family Foundation, Omaha
Pat & Connie Jung, Omaha
Terry & Jackie Kroeger, Omaha
Robert S. & Cynthia H. Milligan, Lincoln
Scott & Rochelle Morris, Kearney/Vero Beach, Fl
NebraskaLand National Bank, North Platte & Kearney
Amy L. Scott Family Foundation, Omaha
Suzanne and Walter Scott Foundation, Omaha
Slosburg Family Charitable Trust, Omaha
Dr. Gail Walling Yanney & Michael B. Yanney, Omaha
Younes Hospitality, Paul & Linda Younes, Kearney
SUSTAINER
Culligan of Kearney
Connie & Todd Duncan, Lincoln
Karen & Robert Duncan, Lincoln
Edward Jones – Kearney
Lance & Julie Fritz, Omaha
Great Western Bank, Kearney
Galen & Marilyn Hadley, Kearney
Jerry & Tami Hellman, Kearney
Jim & Joyce Holtmeier, DeWitt
Marc & Kathy LeBaron, Lincoln
Lozier Foundation, Omaha
Steve Martin & Amy Haddad, Omaha
Dr. & Mrs. Cliff Robertson, Omaha
Bill & Linda Vosik, Kearney
Anne Thorne Weaver, Omaha
CONTRIBUTOR
Jon & Leslie Abegglen, Kearney
BD Construction, Kearney
CHI Health Good Samaritan Hospital, Kearney
Five Points Bank, Kearney
Bruce Frasier & Richard Nielsen, Omaha
Hellman, Main, Coslor and Kathol P.C., Kearney
Tom & Candy Henning, Lincoln
Mary Ann Holland, Omaha
Kearney Visitors Bureau
Jim & Karen Linder, Omaha
Carl & Jane Rohman, Lincoln
Constance M. Ryan, Omaha
Michael & Diane Schnieders, Kearney
Sue & Tom Tallman, Lincoln
Michaelene & Thomas Tye II, Kearney
Becky Van de Bogart & Dick Shoemaker, Cambridge/Lincoln
Dr. John & Reven Wright, Kearney
Wells Fargo Bank, N.A.
John & Nancy Wiederspan, Lincoln
FRIEND
Dean & Gaylene Aden, Kearney
Jon & Anne Bohlke, Hastings
Djel Ann & Paul Brown, Omaha
Cottonwood Veterinary Clinic, Kearney
Farmers & Merchants Bank, Kearney
Doug & Marcie Holmes, Kearney
Dr. Richard & Kathleen Hranac, Kearney
Rod & Catherine Johnson, Kearney
Kearney Hub
Robert L. & Mary Nefsky, Lincoln
Robert & Victoria Northrup, Lincoln
Dan & Judy O'Neill, North Platte
Ron & Barb Schaefer, Omaha
Sue Quambusch & Len Sloup, Lincoln
Rob & Tova Shaffer, Kearney
Thomas C. & Lisa Smith, Lincoln
The Retreat at Cottonwood Veterinary Clinic, Kearney