Informational Documents

MONA Exhibition Selection Process
Photo Reproduction Agreement, MASTER
---
Arts and Visitor Related Web Sites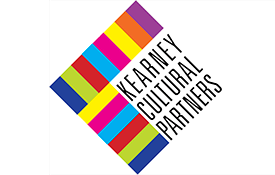 Kearney Cultural Partners,
Bringing you the Arts • Theatre • Music • History • Family Fun
---
North American Reciprocal Museum Program (NARM)
An association of over 950 museums in the U.S. Canada, and Mexico offering reciprocal membership benefits to qualifying members of the participating museums. Admission to NARM intitutions is free or discounted for card-carrying members of MONA.
Nebraska Travel and Tourism
Information about Nebraska's many vacation possibilities that includes things to do, places to stay, road trips, guides, and maps.
Nebraska Governor's Office
Nebraska Governor, Pete Ricketts, has shown support for cultural attractions across the state, including the Museum of Nebraska Art.
Nebraska Arts Council
Nebraska Arts Council strives to cultivate the resources needed to sustain the arts in Nebraska.
The Nebraska Cultural Endowment
Cultural Advocates create a unique public-private partnership with the State of Nebraska to support the arts and humanities.
Humanities Nebraska
Humanities Nebraska cultivates an understanding of Nebraska history and culture.
Joslyn Art Museum
11,000 works of art from all over the world, antiquity to the present, with a concentration on 19th and 20th century European and American art. Located in Omaha, Nebraska.
Sheldon Museum of Art
12,000 works of American art from the 19th century to today including more than 30 monumental pieces in the Sculpture Garden. Located in Lincoln, Nebraska.
Robert Henri Museum
Childhood home of famous Nebraska artist, Robert Henri, located in Cozad, Nebraska.