December 16, 2014 – March 29, 2015 —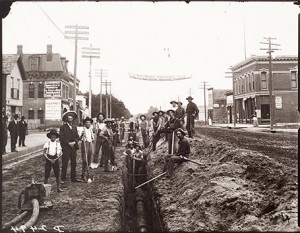 When one hears the name Solomon Butcher, the images of early Nebraska settlers by sod houses comes to mind, however, that was only part of his career. Butcher later had a studio just three blocks south of what is now the Museum of Nebraska Art in Kearney, Nebraska, and he photographed many Buffalo County residents and towns. Together with Butcher images from the Buffalo County Historical Society, the selection features not only early sod house views, but also those of a later decade showing settlements that formed local communities.
Sponsored by Oldfather Financial Services.