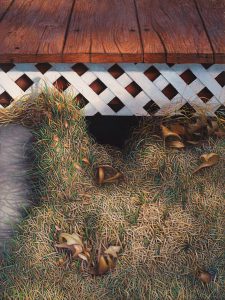 May 19 – August 20, 2017
In 2016, the Nebraska Arts Council (NAC) awarded its Individual Artist Fellowships to 10 Nebraska visual artists. The artists recognized with the Distinguished Achievement Award were Sarah Berkeley, Nancy Friedemann-Sánchez, Josh Johnson, Bradley Peters, and Angie Seykora. Those who received the Merit Awards were James Bockelman, Charley Friedman, David Gracie, Neil Griess, and Matthew Sontheimer. These artists, who work in a variety of media including photography, painting, performance, drawing, installation, collage, video, and sculpture, are featured in this exhibition of the 2016 Fellowship Artists.
Related Event: Collection Connection
Wednesday, June 28 • 2:00 p.m.