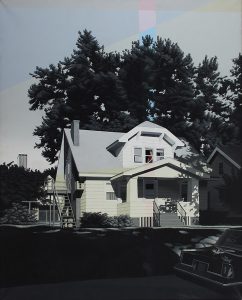 May 10 – July 9, 2019
A select group of high school students works with the Museum of Nebraska Art staff to conceptualize, select, and install an exhibition of artworks drawn from MONA's collection. The experiential learning expands their knowledge of art, museums, and careers. The curation process begins with an exploration of the role of the visual elements in an artwork. Each element functions uniquely, line being perhaps the most ubiquitous.
The Junior Curator Show is sponsored by the MONA Guild.