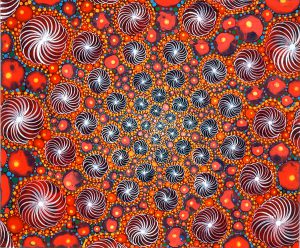 May 12 – July 30, 2017
A select group of high school students works with the Museum of Nebraska Art staff to conceptualize, select, and install an exhibition of artworks drawn from MONA's collection. The experiential learning expands their knowledge of art, museums, and careers. Light & Color explores how artists use light to represent space and model form, and how color schemes and representational and symbolic uses of color influence composition and meaning.

Exhibition Reception: May 12 • 4:00 p.m.
2017 Junior Curators:
Emily Frieden & Hope Schwartz