Faculty
Artist Statement
As a verb, to muse is to think deeply, ponder, or reflect for a considerable period. As a noun, it evokes the image of a female form as a symbol of artistic inspiration or a guiding spirit. Sometimes, my images of the muse are obvious, realistic figures embedded in a surrealistic close-up of nature or a musical instrument. Other times, she is much more abstracted or obscured within the composition. I use the female form as my icon for The Muse because she embodies human qualities of nurturing, caretaking and inner strength.
When we are inspired by The Muse Within Us, we are responding to those transformational experiences that catapult us into action and bring us in touch with what it means to be creative human beings.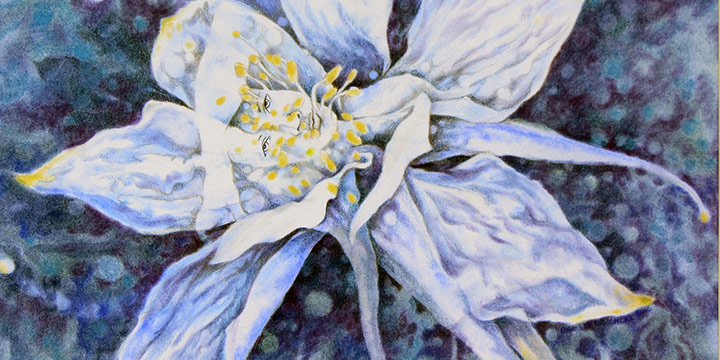 Christy Kosmicki
Hidden Beauty
Mixed Media on Aquarius II
n.d.
(click image for full view)