March 2 – June 6, 2021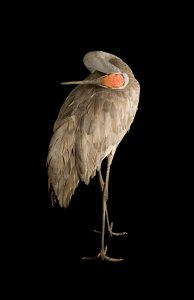 Then some day here come the cranes
planing in from cloud or mist—sharp,
lonely spears, awkwardly graceful.
They reach for the land; they stalk
the ploughed fields, not quite letting us near;
not quite our own, not quite the world's.
William Stafford, American Poet
"Watching Sandhill Cranes"
As we move through the ups and downs in life, A River of Hope offers us a moment of solace in nature. As we look for ways to cling to what was once "normal", the return of the Sandhill Cranes provides us with a beautiful reminder, that life goes on regardless of our struggles. These elegant and noble creatures appear and disappear like soaring spirits, rising from the sandbars of the Platte river at dusk and dawn bringing us a sense of peace and hope to start and end our day.