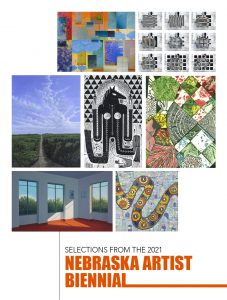 August 17 – October 17, 2021
Drawn from the 2021 Nebraska Artist Biennial organized by Gallery 1516 in Omaha, Nebraska, this exhibition showcases the wide range of subjects, styles, and media explored by contemporary artists with connections to Nebraska. This array of artwork offers diverse perspectives embodied by each artist.
The 2021 Nebraska Artist Biennial was organized by Gallery 1516 with support from the Fred and Eve Simon Charitable Foundation, Douglas County Nebraska, and Jeanne Jaroch & John Thein.