The year 2017 marks Nebraska's 150th anniversary of statehood. The Museum of Nebraska Art (MONA) is uniquely positioned to observe this milestone, since MONA's mission is to showcase the art and cultural history of the state. The Museum is proud to feature, through a series of exhibitions, its permanent collection in a visual festival of Nebraska art in honor of Nebraska's Sesquicentennial.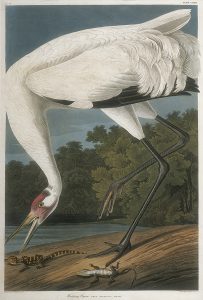 June 6, 2017 – February 11, 2018
Nebraska artists have always been inspired by the diverse range of wildlife thriving on the Great Plains. From John James Audubon's Birds of America published between 1827 and 1838 to a stunning meadowlark coat created by contemporary fiber artist Robert Hillestad, this exhibition pays homage to the many species that can be found on the plains of Nebraska.