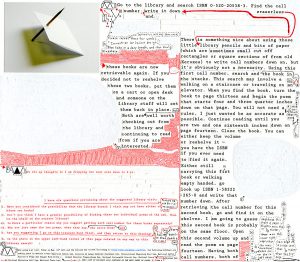 April 8 – July 2, 2017
Matthew Sontheimer's densely executed and intensely articulated collages depict an on-going verbal dialogue between two fictional characters. The works, small in scale, "are created for close viewing: to be read slowly, to get lost in, to locate and discover references, and then to step back and regard again as a complete form." Sontheimer, a New Orleans native, is an Assistant Professor of Art at the University of Nebraska-Lincoln.
Artist Talk and Reception: April 8 • 1:30 p.m.
Nebraska Now exhibitions are sponsored by Deanna and Fred Bosselman.