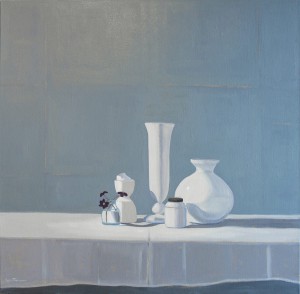 July 11 – October 4, 2015 —
Carol Thompson is a painter of serene, contemplative, and lovely still life works often focusing on flowers, bird's nests, branches, or other treasures found on her farmstead. The objects are meticulously arranged to compose a purposeful scene rather than simply creating a beautiful artwork.
Artist Talk and Reception: July 11 • 1:30 p.m.