May 8 – July 5, 2015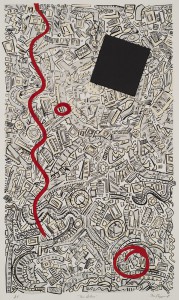 A select group of high school students works with the Museum of Nebraska Art staff to conceptualize, choose, and install an exhibition of artworks drawn from MONA's collection. The experiential learning expands their knowledge of art, museums, and careers. The Line in Art shows the ways that various artists use line to convey meaning and mood.
Exhibition Reception: May 8 • 4:00 p.m.