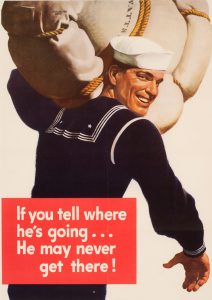 August 23 – December 11, 2016
John Falter (1910-1982) was a native Nebraskan who studied at the Kansas City Art Institute and The Art Students League of New York City. He was a successful illustrator before he joined the U.S. Navy in 1943. Commissioned a lieutenant on special art assignments, Falter created more than 300 recruiting pamphlets and posters along with a notable series of 12 portraits of war heroes published in Esquire magazine. A selection from that series comprises this exhibition.
Related Programming
Collection Connection
Jack Campbell: The Allied Invasion of Japan
Friday: November 11 • 2:00 p.m.