May 27 – August 21, 2016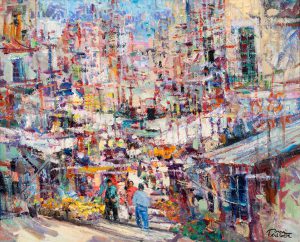 Narrative art through images evokes the power of the imagination, providing limitless opportunities for sensory, emotional, and personal interpretation, so viewers can discover their own unique story. For the annual series of exhibitions in the Postmaster Gallery, 2016 features Every Picture Tells a Story with three subjects in turn – people, places, and play.
The second exhibition in the series, Places explores the enfolding persuasiveness of nature, man-made settings, and human traces.