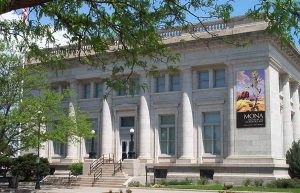 Masks are required for all visitors in all areas within the Museum regardless of vaccination status. Beginning August 10, 2021 the Museum will follow the Buffalo County Risk dial with the following considerations.
• Green – Masks are not required
• Yellow – Masks are strongly encouraged
• Orange – Masks are requiredRed – Masks are required
• MONA retains the right to make adjustment to the mask policy, event capacity, and other guest control measures including cancelling any in-person events, in reasonable response to the Buffalo County Risk Assessment Dial.
You may follow the Risk Dial here: https://www.trphd.org/resources/district-risk-assessment.html