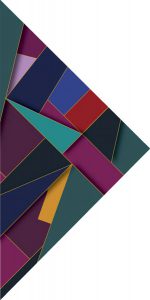 SPIRIT: A CELEBRATION OF ART IN THE HEARTLAND

---
The show will go on! While the social events associated with Spirit: A Celebration of Art in the Heartland 2020 will no longer take place, the Art Auction is now online!
The online auction of over 180 artworks by 64 Nebraska artists will begin at 8:00 a.m. on Friday, April 3, 2020, and conclude at 12:00 Noon on Friday, April 17, 2020. A wide variety of media and price points are available for paintings, sculpture, fiber works, ceramic pieces, and assemblages. To see the artworks just click on the artists names below, then to place a bid and make purchases go to qtego.net/qlink/mona/register.
Click here for a quick gallery tour!
Proceeds from the event support the artists and the exhibitions and programs of the Museum of Nebraska Art. Spirit helps enable the Museum to fulfill its mission to celebrate the history of Nebraska's visual art for diverse audiences, and exhibit the work of artists with Nebraska ties or who created artworks that reflect the culture of Nebraska.
---
Spirit 2020 Artists:
---
Thank You to the following for their generous support of Spirit . . .
PATRON
First National Bank – Omaha, Kearney
Kitty M. Perkins Foundation, Cambridge
The Kitty M. Perkins Foundation is a not for profit foundation established by Kitty M. Perkins, a native of southwest Nebraska who, along with her husband, Edwin E. Perkins, was instrumental in the creation and success of the Kool-Aid soft drink. The Kitty M. Perkins Foundation has a history of giving to health, education and civic related projects mainly in Nebraska.
Kwik Stop Convenience Stores

BENEFACTOR
Amy L. Scott Family Foundation
Cash-Wa Distributing, Kearney
Culligan of Kearney, Kearney
Marilyn & Galen Hadley, Kearney
The Hawks Foundation, Omaha
Steve & Jeni Homan, Kearney
Megan McGowan, Omaha
Pape Family Foundation, Omaha
Annette & Paul Smith, Omaha

SUSTAINER
Jon & Leslie Abegglen, Kearney
Mogens & Cindy Bay, Omaha
Cottonwood Veterinary Clinic, Kearney
Frasier-Martis Architects, P.C., Omaha
Bruce Frasier & Richard Nielsen, Omaha
Friends of Gallery 1516, Omaha
Lance & Julie Fritz, Omaha
Amy Haddad & Steve Martin, Omaha
Brian & Carey Hamilton, Bellevue
Candy & Tom Henning, Lincoln
Home Instead Senior Care of North Platte, Steve & Mary Jo Chatelain
Marc & Kathryn LeBaron, Lincoln

CONTRIBUTOR
Edward Jones-Kearney
Jan Einsphar, Norfolk
Thomas R. Gallagher, New York/Red Cloud
Rod & Cathy Johnson, Kearney
Kearney Visitors Bureau
J. Patrick & Kathleen Keenan, North Platte
Gene & Connie Koepke, Kearney
Dr. Walter Martin, Kearney
Marilyn Maude, Lincoln
Thompson H. Rogers, Omaha
Sue Quambusch & Len Sloup, Lincoln
Jeanne & Pat Salerno, Omaha
Michael & Diane Schnieders, Kearney
Tom & Lisa Smith, Lincoln
David A. Wiebe, Kearney
Donna W. Woods, Lincoln

FRIEND
George & Roxanne Bascom, Kearney
David & Kimberly Cantral, Kearney
Larry Carlson, Omaha
Contemporary Obstetrics and Gynecology, Kearney
Robert & Victoria Northrup, Lincoln
Bob & Margene Phares, North Platte
Co-CHAIRS
Brenda Benjamin, Kearney • Dr. Scott & Lori Smith, Kearney