October 10, 2017 – February 25, 2018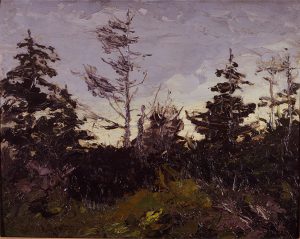 The year 2017 marks Nebraska's 150th anniversary of statehood. The Museum of Nebraska Art (MONA) is uniquely positioned to observe this milestone, since MONA's mission is to showcase the art and cultural history of the state. The Museum is proud to feature, through a series of exhibitions, its permanent collection in a visual festival of Nebraska art in honor of Nebraska's Sesquicentennial.
Robert Henri spent his formative years in Cozad, Nebraska, a town his father founded in 1873. Born Robert Henry Cozad, the famous artist changed his last name to Henri after leaving Nebraska. Portrait of Miss Eulabee Dix (Becker) in Wedding Gown, a cornerstone of MONA's collection, was painted by Henri in 1910 of his friend, who herself spent her teenage years in Beatrice, Nebraska. The wedding portrait, fondly referred to as "The Bride," joins five other Henri paintings held by MONA of this significant Nebraska – and American – artist.